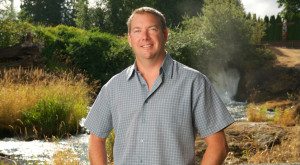 I am a dedicated husband and father of two (boy&girl) children. I have lived in Olympia since 1976 and absolutely enjoyed growing up in this community. Now that I am raising my own family I realize I enjoy it even more. My family and I enjoy camping, snow-skiing, wakeboarding and fun with friends and family.
My real estate career began in 2003 and I believe I have found my profession for life. I have always had a passion for architecture and design and have realized that my background in hospitality (14yrs.) has created a hard working, honest real estate agent with exceptional customer service.
I take great pride in my role as a real estate consultant. My expertise is in land development and residential sales. My goal is to provide 100% customer satisfaction and maintain a life long relationship as the Realtor you can trust.
Direct: 360-790-9611
Email: [email protected]